Victoria Baths visit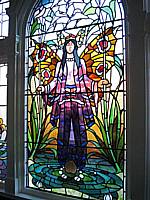 Click to zoom
Civic Society members visited Victoria Baths for one of their meetings this year.
The baths were Manchester's Water Palace and winner of BBC2's Restoration series.
Local people have been working ever since the closure of the building in 1993 to save it for public use. You can take a tour of the building on their website if you click here, and learn about its history and find out how to support the campaign to save Victoria Baths.
Or have a look at some more pictures of the visit in our Gallery.