Birthday boy nets new deal
Date published: 15 September 2016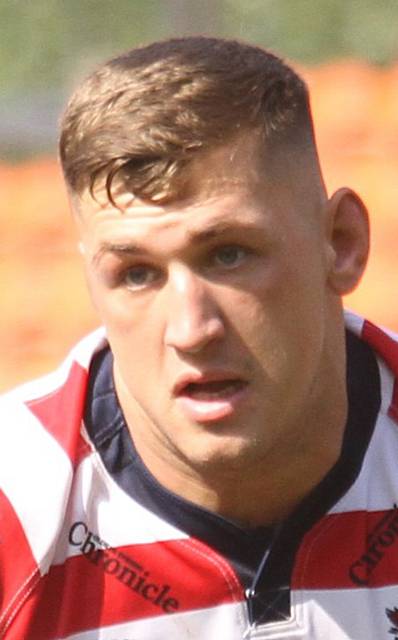 Kenny Hughes.
KENNY Hughes's best 26th birthday present was a new contract to extend his stay at Oldham RL, the club he has been with since he arrived to play in the reserves in 2011.

He's the 11th member of the current squad who will be back next year and the fifth who has worked for Scott Naylor since the boss succeeded Tony Benson in the autumn of 2012.

Phil Joy, Michael Ward, Danny Langtree and Hughes were all at the club when Naylor walked in for the first time - and Liam Thompson joined them from Widnes before the 2013 season began.

Looking ahead to his seventh season as a Roughyed, the first two spent in a reserve team which reached successive grand finals, happy hooker Hughes (pictured) said he found it hard to believe that it was his 26th birthday this week.

LEAP

He said: "I don't know where the years have gone. But a lot of us in the team have all grown up together with Scott as the boss and I think that counts for a lot, especially when the going gets tough.

"This season was a massive leap from League 1, in skill levels, toughness and physicality.

"We are bonding better all the time and it's good to know that the bulk of this year's squad will be here again next year, no doubt to be topped-up by one or two newcomers."

A former St Helens academy player, like Langtree, Hughes has signed a new one-year deal.

During the close season, Thompson is going back to the University of Central Lancashire (UCLAN) at Preston to study for a Masters in sports science.

One of his lecturers will be former Oldham prop and captain Andy Proctor.