Smile - Oldham's oral health is getting better and better
Date published: 17 May 2018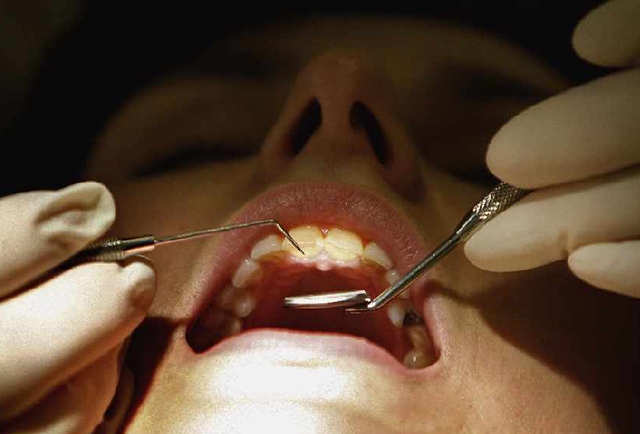 Oldham's oral health has improved by 16.1-per-cent since the last survey in 2014/15
Oldham Council is celebrating the results of a national oral health survey, showing it is the local authority that has made the biggest improvement in Greater Manchester.
The survey measured the levels of dental decay in five year olds and showed that Oldham's oral health has improved by 16.1-per-cent since the last survey in 2014/15.
This puts Oldham as the fourth highest performing authority in Greater Manchester – previously ninth.
Councillor Eddie Moores, Cabinet Member for Health and Wellbeing, said: "We're very pleased with the results as they show our oral health strategy to focus on improving oral health in the under fives is succeeding.
"We are continuing to work hard in partnership with midwives, health visitors, children centres, school nurses and oral health workers to raise the awareness of the importance of looking after the teeth of our young people.
"We recognise that there is still much to do, particularly to narrow the gap with the national average.
"To do this we have a number of initiatives in place, not least being part of Greater Manchester's Start Well programme which aims to improve oral health by building on our existing provision."
Through Start Well, supervised toothbrushing will be delivered in early years settings, school nurseries and reception classes in Oldham.
Families will be given oral health advice and fluoride toothpaste and toothbrushes from their health visitors and from those Dental Practices who are part of the Baby Teeth DO Matter scheme.
Children from three years old onwards will also have fluoride varnish applied at least twice a year.
Tooth decay and gum disease can be prevented and it is important to begin brushing your child's teeth as early as possible.
This is why health visitors across the borough are giving toothbrushes and paste to new mums as part of the information packs they receive.
The results of the dental health survey are timely, coinciding with National Smile Month which runs until Thursday, June 14.
This Smile Month, Council officials are taking the opportunity to encourage parents to get into the toothbrushing habit with events across Oldham's Children's Centres.
For a full list of events please visit www.oldham.gov.uk/smilemonth
Oral health advice and services can also be accessed at our Right Start Children's Centres.
To find yours visit www.oldham.gov.uk/childrens_centres