Just what is going on behind Boundary Park's closed doors?
Date published: 09 November 2018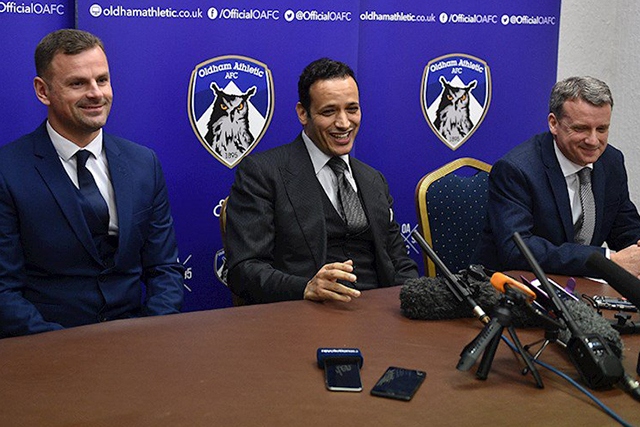 Low profile: Athletic's Moroccan owner Abdallah Lemsagam pictured (centre) at his unveiling in January. Then manager Richie Wellens (left) and then chief executive Mark Moisley were soon shown the door.
What's happening at Oldham Athletic?
The on-field goings on are reported regularly on these very pages, but rumblings of off-field woes under the hugely secretive owner Abdallah Lemsagam continue.
Occasionally Athletic's owner – who took over from Simon Corney back in January – is spotted around town at various functions and pops up via very carefully-scripted statements on the club's website, but no-one really knows what's going on behind those Boundary Park doors.
Former Athletic striker Craig Davies, who left the club at the end of last season and now plays for Mansfield Town, described Mr Lemsagam as a "circus owner".
In a recent interview Davies says he now fears for the future of the club.
He said: "With all the good work at the club I wish it well in an unclear future with that circus owner in charge.
"I can honestly say in the 14 years I've been a professional footballer I've never worked for someone that thinks it's acceptable to treat his staff and players in such a bad way."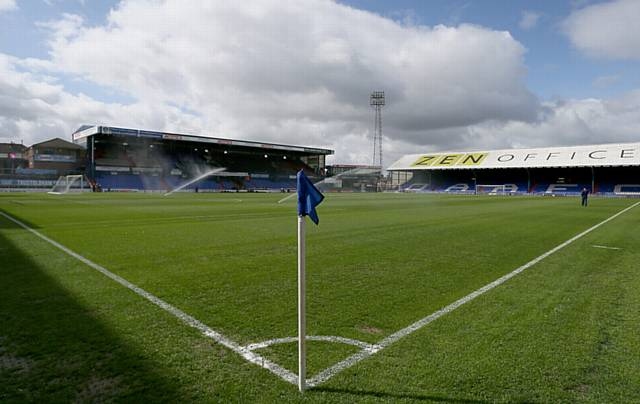 At the time of his takeover, Moroccan Mr Lemsagam was a football agent, whose Sport 2JLT company had represented players including former Portsmouth and AC Milan midfielder Sulley Muntari and striker Afonso Alves, who was at Middlesbrough.
Mr Lemsagam admitted right from day one he 'wasn't a billionaire', but since then, fortunes appear to have dipped on and off the field and some fans even fear for the future of the club.
The team was relegated to the fourth tier of English football for the first time in decades in May, numerous high-profile members of staff have left, been sacked or suspended.
That list includes manager Richie Wellens, popular players Anthony Gerrard and Jack Byrne, Chief Executive Mark Moisley, Head of Media Luke Ingram, Assistant Manager Andy Rhodes and Academy Manager Tony Philliskirk.
The club has also been dogged by late payments of wages to both staff and players and at least two visits from HMRC over unpaid tax bills.
Speaking to the Chronicle, one former employee said: "The way the club is being run now is just a shambles.
"I've never known anything like it."
The club statements from Mr Lemsagam try to paint a positive picture (the most recent one was released just last week), but clearly everything isn't rosy in the Athletic garden.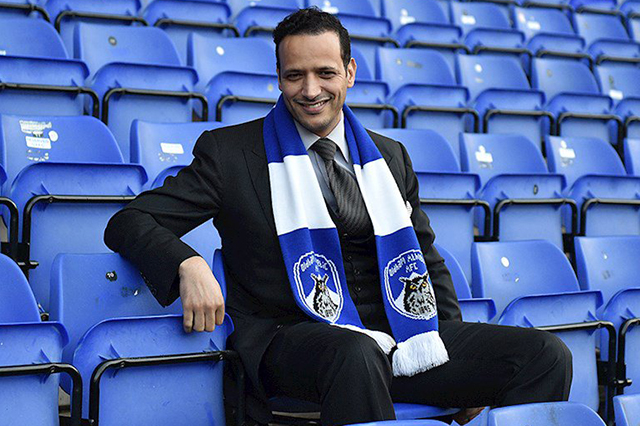 Athletic's loyal fans are getting restless with the team currently stuttering in the bottom half of the League Two table, but still they are being informed little of what's going on behind the scenes.
Just what is going on at our beloved club?
The Chronicle and Revolution 96.2 have requested an interview with Mr Lemsagam on numerous occasions, but our journalists have been refused time with the mysterious owner.
We'll keep trying.