Building firm safety ignored
Reporter: Don Frame
Date published: 14 February 2017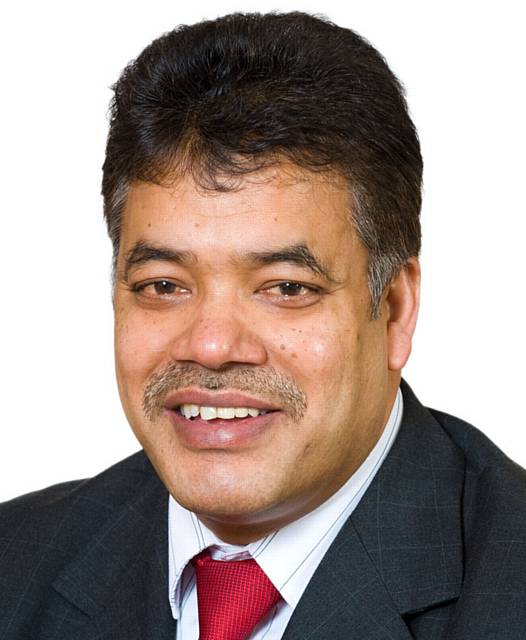 ABDUL MALIK AHMED
A WORKER employed by an Oldham Labour councillor's building firm could have been killed when he fell 20ft from a scaffolding tower, fracturing his hip and both heels, a court was told.

Andrew Horn, who worked for Abdul Malik Ahmed's Malbro firm, had erected the scaffold himself, but neglected to fit vital stabiliser outriggers, and had been standing on top of the tower when it was in motion.

Manchester's Minshull Street Crown Court heard that Mr Horn, said to have significant learning difficulties, had been using the scaffolding without any proper training or safeguards.

Joseph Hart, prosecuting, said Mr Ahmed (57) had been guilty of "wilful blindness" to the risks involved.

He said guidance made it clear that stabilisers should always be fitted to a scaffold tower, and nobody should stand on the structure while it was being moved. He said: "It is not the duty of the employee to read safety advice ­- that duty is placed on the employer."

Mr Ahmed, who pleaded guilty to a breach of the Work at Height Regulations 2005, was told by Mr Recorder John Benson that the offence was too serious to merit less than custody.

He told him, however, that he felt able to suspend his eight-week prison sentence for 12 months because of the valuable work he had done within the community and his previous good character.

The court heard how the accident happened at the Oldham Bangladeshi Cultural Centre in October, 2013, while Mr Horn was in the process of changing light bulbs at the request of Mr Ahmed, who was secretary to the limited company that ran the centre.

The scaffolding had been in use at a mosque across the road, and Mr Horn had dismantled it, then re-erected it inside the centre.

Recorder Benson told Ahmed: "It is a fact that in the workplace, one of the most common causes of fatality or serious injury is a fall from heights. In my judgement there was a serious accident waiting to happen."

Recorder Benson said an unattractive feature of the case was that when it became apparent that there would be an investigation into the cause of the accident, Mr Ahmed sought to suggest that on the day in question ­- a Saturday ­- Mr Horn had not been an employee of his company, but in effect an independent contractor working on his own.

Mr Horn whose normal working week was Monday to Friday, was also told to invoice the building firm for which he worked, for payment for the lighting job, which he had never been asked to do before.

The Recorder said however that the behaviour ran contrary to the way he had behaved in public life, adding: "People speak in volumes of your community and charitable work.

"To your credit you also made sure that Mr Horn was paid during his period of incapacity, and he clearly values his continuing employment with you."

Mr Ahmed, of Wellington Road, Werneth, Oldham was fined £2,500 in addition to his suspended sentence.

An application for costs of almost £12,000 by the Health and Safety Executive to cover an investigation into the accident, was rejected by the Recorder, who said he did not consider it appropriate to add to Mr Ahmed's financial obligations.