Suspected sex beast sought
Date published: 25 May 2009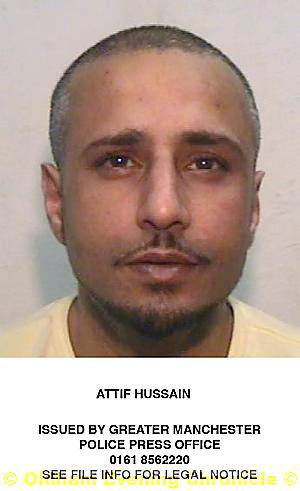 Attif Hussain — now believed to have a beard and more hair, and have lost weight
THIS is the face of a man police want to trace in connection with a serious child sex attack.

The photograph of Attif Hussain was taken in 2008 but officers believe his appearance may be slightly different now. It is understood he has grown his hair, has a beard and has lost weight.

Hussain (34) was last known to be living in Shaw and has links with London and Derby. He is described as Asian, 5ft 8in tall, with brown eyes, black hair, of medium build, with a scruffy appearance and a birthmark on his right leg.

Police are investigating allegations that Hussain seriously sexually assaulted a 10-year-old girl.

Det-Con Linda Turner, based at Oldham police station, said: "All we need is one phone call. I can assure anyone who offers information that it will be treated in the strictest of confidence. Attif, if you are reading or hearing this appeal please contact us straight away."

Anyone who knows of Hussain's whereabouts should call police on 0161-856 8962 or the Crimestoppers anonymously on 0800-555 111.