Work starts on micro apartments
Date published: 27 May 2014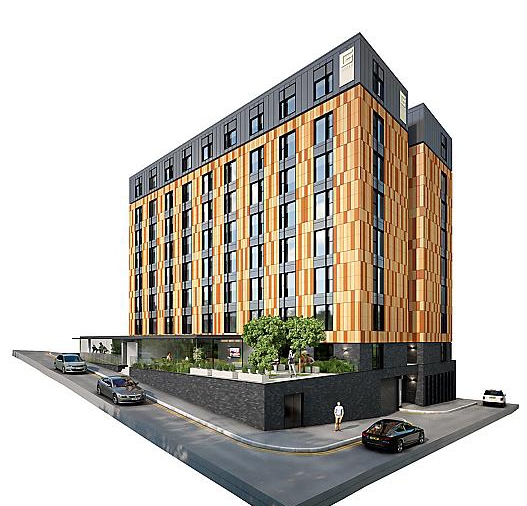 CARDINAL COURT: artist's impression
WORK has begun to build 142 self-contained "micro" apartments — some as small as 18 square metres — in Oldham town centre.

The development, to be known as G-Suite Cardinal Court, is designed to provide affordable accommodation.

The Cardinal Street apartments were designed for Hong Kong-based clients G-Suite Holdings Ltd.

The micro apartments, which range from 18-35 square metres, include a small bathroom and open-plan kitchen-living area with smart design features to maximise space, such as fold-away beds and tables. They are due for completion next spring.

It is hoped the apartments will appeal to people who wish to live close to the town centre or city transport links.

Falconer Chester Hall managing director Adam Hall said: "This type of accommodation has already proved popular elsewhere in the UK for those looking to take their first step on the housing ladder, such as key workers and postgraduate students, and will help open up the residential market to a wider spectrum of society."

Plans original stated 160 apartments would be built on the site but this was later reduced to 142 after the approved layouts were deemed unfeasible for structural reasons.